Guide to Kick-Start
a Window Replacement Project
For many people, purchasing new windows can be a daunting task. From the initial research to final installation and all the questions that may arise in between, there's a lot to think about. Our kick-starter guide to window replacement projects can help.
While it may feel overwhelming when you start out, the right service and advice throughout the process can make all the difference between a pleasant buying experience and a stressful one.
Use this guide to determine if it's the right time to replace your windows, what window operating styles and custom options you have.
When is it time for a window replacement?
When homeowners call in to discuss a window project, sometimes they aren't sure if it's the right time to buy. Meaning they haven't hit that tipping point yet. For these folks, before getting too deep into logistics, we discuss why they might need new windows. Here are a few common issues you may have as a homeowner considering new windows.
ISSUE: Current windows aren't energy-efficient
Condensation, cold spots, and drafts shouldn't be the norm. You shouldn't be spending hundreds more over the life of your windows on your heating and cooling bills. Many old windows are single pane or have broken seals. Energy efficient double pane windows reduce energy loss by 30% to 50% over single pane windows. Look for windows with double or triple weather stripping to block more air and dust.
Pro Tip: Upgrade your glass pane to include Low-E coating and argon gas to reduce heat loss.
ISSUE: Window not opening/closing properly
Your window needs to function properly for two key reasons. First, all home occupants should be able to operate a window easily, including children and the elderly. Secondly, a broken window is an unsafe window. Burglars, predators, and weather can easily slip through when the window is not shutting or locking properly.
ISSUE: Aesthetic/style replacement needed
Old windows look dim and out-of-date. Although harder to picture than say, a window replacement will truly transform your home. For a big "wow" factor, choose the superior craftsmanship of wood or a bold, bright color you've never tried before.
ISSUE: Rooms are too dark
You'll be shocked how a room can be transformed simply by letting more light in and getting a better view of the outdoors.
ISSUE: Windows are difficult to clean
Do you feel like your windows are impossible to clean without a ladder and very long arms? With modern double hung windows that swing inward wiping down is a breeze.
ISSUE: Noisy Neighborhood
With cars zooming by, kids playing, and planes overhead, your home needs to be quiet and peaceful, especially at night. A set of new windows can keep the outside noise at bay.
ISSUE: Home is about to go on the market
Selling your house soon? According to the National Association of Realtors, window replacement projects can return homeowners more than 78% of the project costs upon resale. Choose a window with strong performance ratings. Educate yourself on U-Factor, Solar Heat Gain Coefficient, Air Infiltration and Visible Transmittance ratings. And, don't let the cold slow you down. You can install in any weather, especially winter.
Check out our 5 Minor Projects to Increase Home Value article for additional ideas.
Pro Tip: Read reviews of both the window products and potential contractors.
Choosing your window type
After reviewing your current window complaints, we then dive into what type of window might best suit your needs. It's easiest to replace your current window with one of the same, though some people do choose to alter their homes entirely. Have a good idea of what functionality you need before you start a window replacement project. Either way, there are a variety of options to consider. Here's a guide to window replacement types A-Z: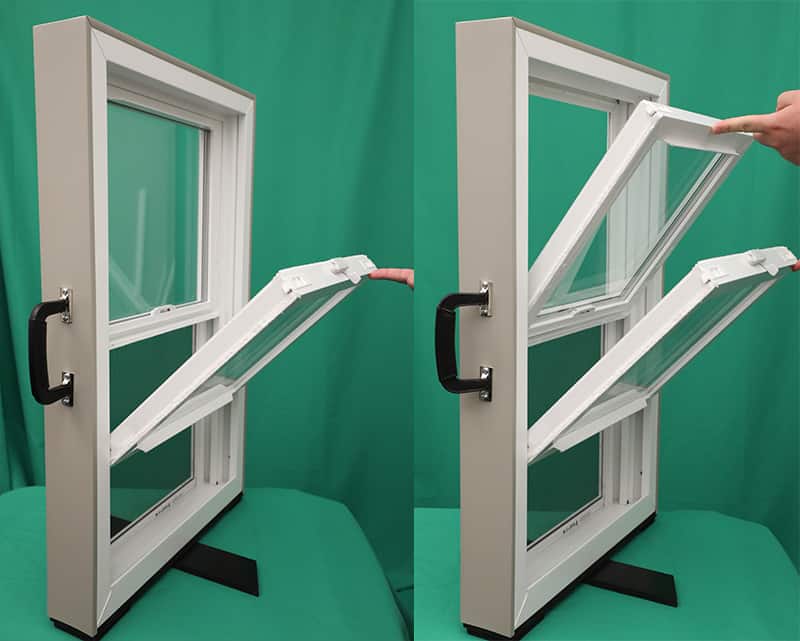 Need to know more about the window types or just not sure? See our 7 Window Styles and Where to Put Them.
Colors, hardware, & finishes to complement your home
Classic white will never go out of style but you can also match your home's exterior scheme with a pop of color.
Take time to consider what grids appeal to you most. Choose from colonial style, half grids, prairie, craftsman, horizontal, and many more. You may prefer no grid lines at all, too.
Most homeowners don't think about screens when buying windows. In reality, there are options and you'll have to choose half-screens or full screens. With Harvey you can upgrade to our virtually invisible VIEWS screen that lets in more air and light, or check out the revolutionary FlexScreen to which we are an authorized dealer.
Lastly, it's the detailing that will make your windows shine. So what are your options here? Brushed nickel, oil rubbed bronze locks or cranks add sophistication to any window. Don't rush through the selection of your hardware and finishes. Have your customization options ready before you start a window replacement project.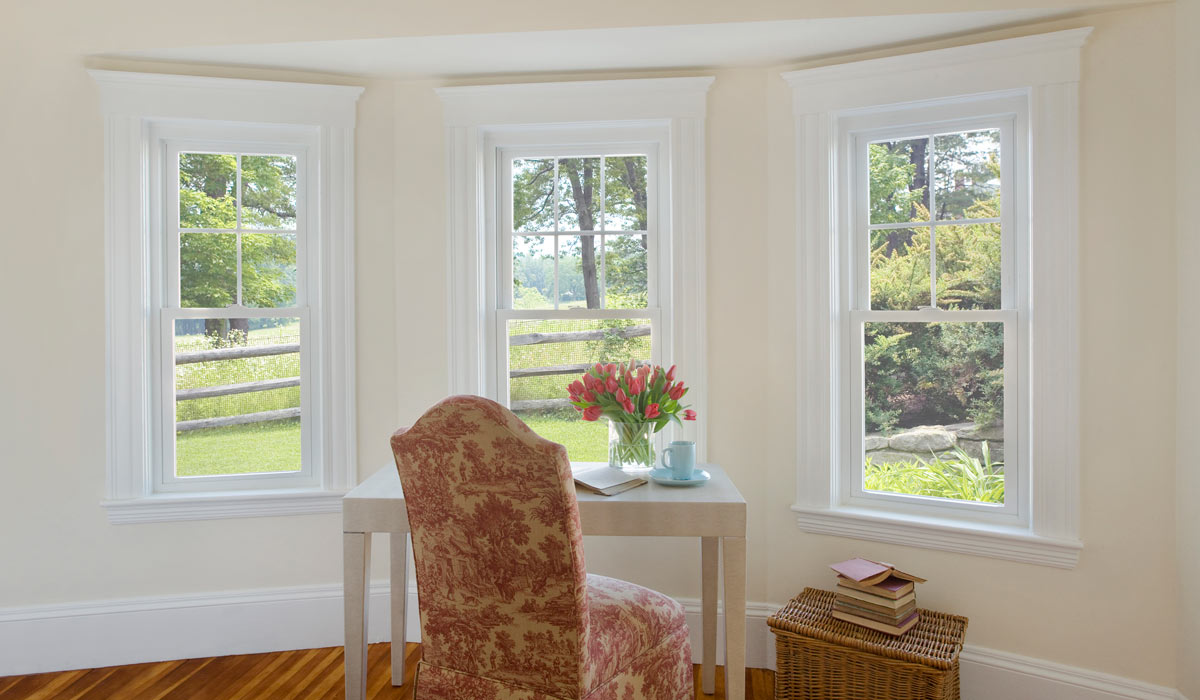 Are you still thinking?
Find your perfect match.