Vinyl Shape Windows
Our special vinyl forming process allows you to add character to your home.
Harvey's custom-made vinyl window shapes come in many different styles including octagonal, triangular, half round, oval and elliptical.
We also offer custom grid and color options to enhance your design possibilities. Your imagination is your only limitation, with a virtually endless combination of sizes and shapes of windows. Harvey also provides custom wood window shapes.
Get Homeowner Guide
Features
ENERGY STAR® qualified with optional ENERGY STAR glazing upgrade

Shapes available: half-round, quarter round, oval, elliptical, segmental, extended segmental and geometric shapes

Exterior and interior finishes available

Custom shapes complement all other Harvey vinyl window types
Finishes
Finishes
Harvey offers a stocked, standard and custom exterior paint spectrum backed by a 10-year limited warranty against cracking, peeling or discoloration.
Extruded Vinyl

White

Almond
Stock Exterior Paint Options

Black

Dark Bronze
Standard Exterior Paint Options

Ivory

Wedgewood

Cranberry

Forest Green

Universal Brown

Bronze
Casing & Trim
Casing & Trim
Factory Applied Exterior Casing and Fully Assembled Trim Kits make finishing the job quick and easy.
Exterior Casing Profiles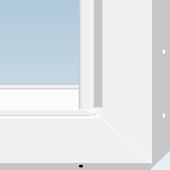 3" Flat Casing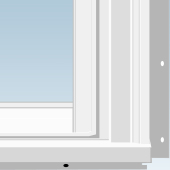 Brickmould 908 Casing
Glass
Glass
Harvey has various glass packages designed to meet or exceed ENERGY STAR® requirements.
Glass Packages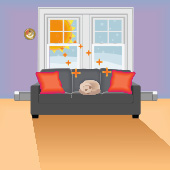 SunGain HSHG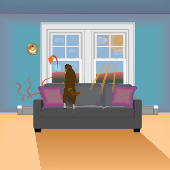 ThermaGuard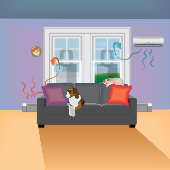 ThermaLock
Grids
Grids
Grid styles and type as well as sash orientation can all be customized to your style.
Grid Styles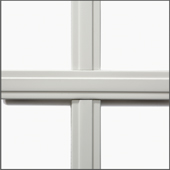 5/8" Grids Between Glass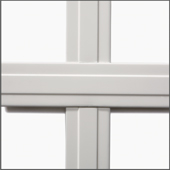 1" Grids Between Glass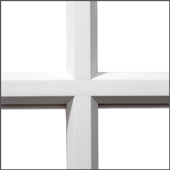 5/8" Simulated Divided Lites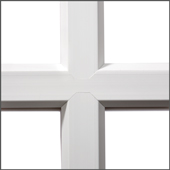 1" Simulated Divided Lites