Vinyl Casement Window
Easy to operate casement windows provide clean, contemporary line and maximum ventilation.
Casements unlock with a single, multi-point locking latch so there is no need to stretch to reach a top lock. Complete with an easy-to-use, compact full-flip folding handles to create a modern appearance.
Simulated meeting rails are available on casement to imitate the look of a double hung window.
Get Homeowner Guide
Features
ENERGY STAR® qualified with optional ThermaLock glazing (U-Value 0.27)
ThermaLock 3X glazing option available (U-Value 0.22)
Easy to use, full-flip folding handles tuck neatly into the cover for a modern, nested appearance that won't interfere with curtains and blinds or your view
Single latch, multi-point locking system on casement secures window in multiple locations
Window opens to a 90° angle for maximum ventilation
SCREEN OPTIONS: Aluminum frame; VIEWS or fiberglass screen wire
Optional simulated double hung meeting rail
Finishes
Finishes
Harvey offers a stocked, standard and custom exterior paint spectrum backed by a 10-year limited warranty against cracking, peeling or discoloration.
Extruded Vinyl

White

Almond
Stock Exterior Paint Options

Black

Dark Bronze
Standard Exterior Paint Options

Ivory

Wedgewood

Cranberry

Forest Green

Universal Brown

Bronze
Hardware
Hardware
Harvey hardware is sleek, durable and functional.
Standard Lock Finishes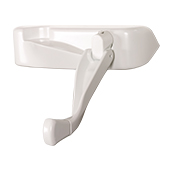 White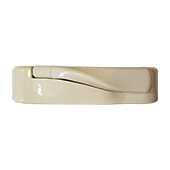 Almond
Premium Lock Finishes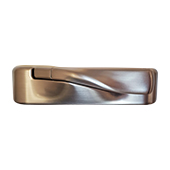 Brushed Nickel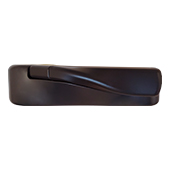 Oil-Rubbed Bronze
Casing & Trim
Casing & Trim
Factory Applied Exterior Casing and Fully Assembled Trim Kits make finishing the job quick and easy.
Exterior Casing Profiles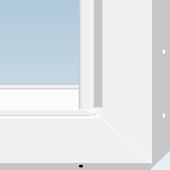 3" Flat Casing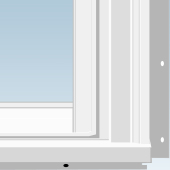 Brickmould 908 Casing
Interior Trim Profiles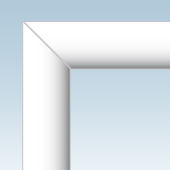 2-1/2" Clamshell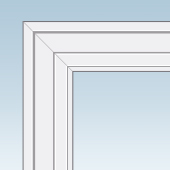 2-1/4" Colonial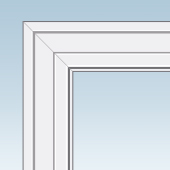 2-1/4" Beaded Colonial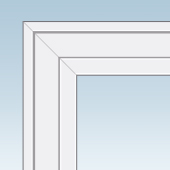 2-1/2" Colonial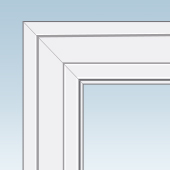 3-1/4" Beaded Colonial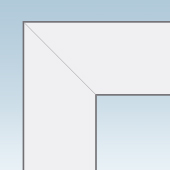 3-1/2" Flat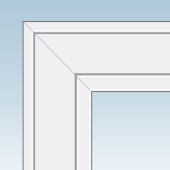 3-1/2" Colonial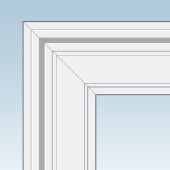 3-1/2" Windsor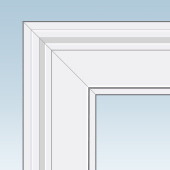 3-1/2" Stafford
Glass
Glass
Harvey has various glass packages designed to meet or exceed ENERGY STAR® requirements.
Glass Packages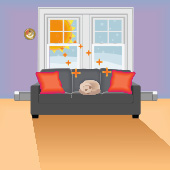 SunGain HSHG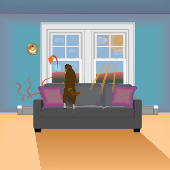 ThermaGuard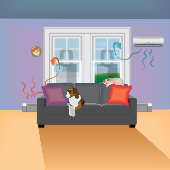 ThermaLock/ThermaLock 3x
Grids
Grids
Grid styles and type as well as sash orientation can all be customized to your style.
Grid Styles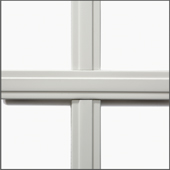 5/8" Grids Between Glass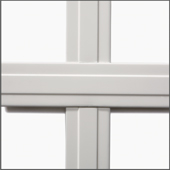 1" Grids Between Glass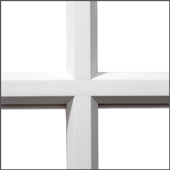 5/8" Simulated Divided Lites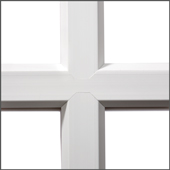 1" Simulated Divided Lites
Screens
Screens
What screen size, type and mesh material to select is an important last step in finishing the window customization process.
Screen Types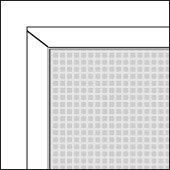 Extruded Aluminum
Mesh Type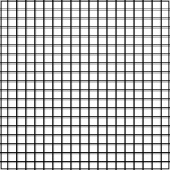 Fiberglass Mesh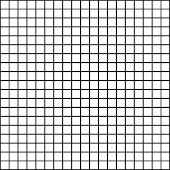 VIEWS Mesh