7 Best Features
of Harvey's Custom Patio Doors
Are you ready to renovate one of the most critical aspects of your home?
Then maybe it's time to replace for a new custom hinged or sliding patio doors. When chosen and installed with care, a new patio door will make a significant difference for the comfort and visual appeal of your home, inside and out. Fortunately, Harvey Window + Doors offers many options, so you can get the patio doors that meet the custom needs of your household.
1. Premium Color and Finish Options
All of our patio doors come in a variety of finishes, so you can find one that matches the color scheme of your home and your unique style. Many homeowners have only seen white vinyl and aluminum finishes, so they don't know what's out there. We offer unique colors like leaf green and cranberry, which provide a beautiful pop of color and make a bold statement. Black is a classic as well as seen on this hinged Harvey Majesty wood patio door.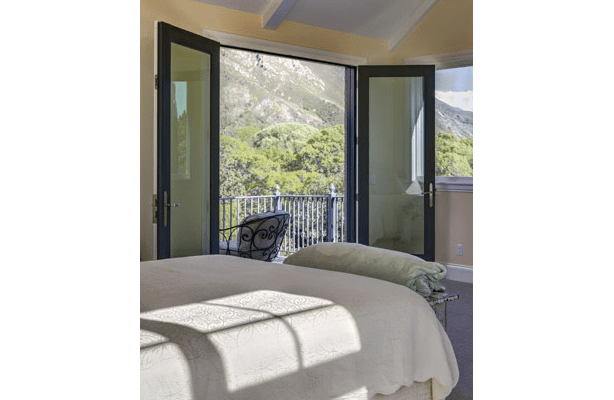 2. Standard and Custom Sizes to Fit
Most modern homes have standard size sliding patio doors, but older homes and specialty installations come in different sizes. Homeowners have trouble finding the right building supplier for their uniquely shaped or uncommonly placed patio doors and windows. This challenge is often discouraging and keeps folks from purchasing replacement doors or windows. You can find anything you need with Harvey. We custom make all patio doors to fit. Also, we have solutions for all house wall thicknesses.
3. Energy-Efficient Glass Options
Harvey offers ENERGY STAR rated glass options for patio doors. ENERGY STAR collaborates with companies creating products that allow homeowners to save energy and money, and help the planet. Glass itself is a poor insulator. So, adding an energy-efficient glass package to your sliding or hinged patio glass door will improve comfort and energy bills. It's especially helpful if your home is in a more extreme climate.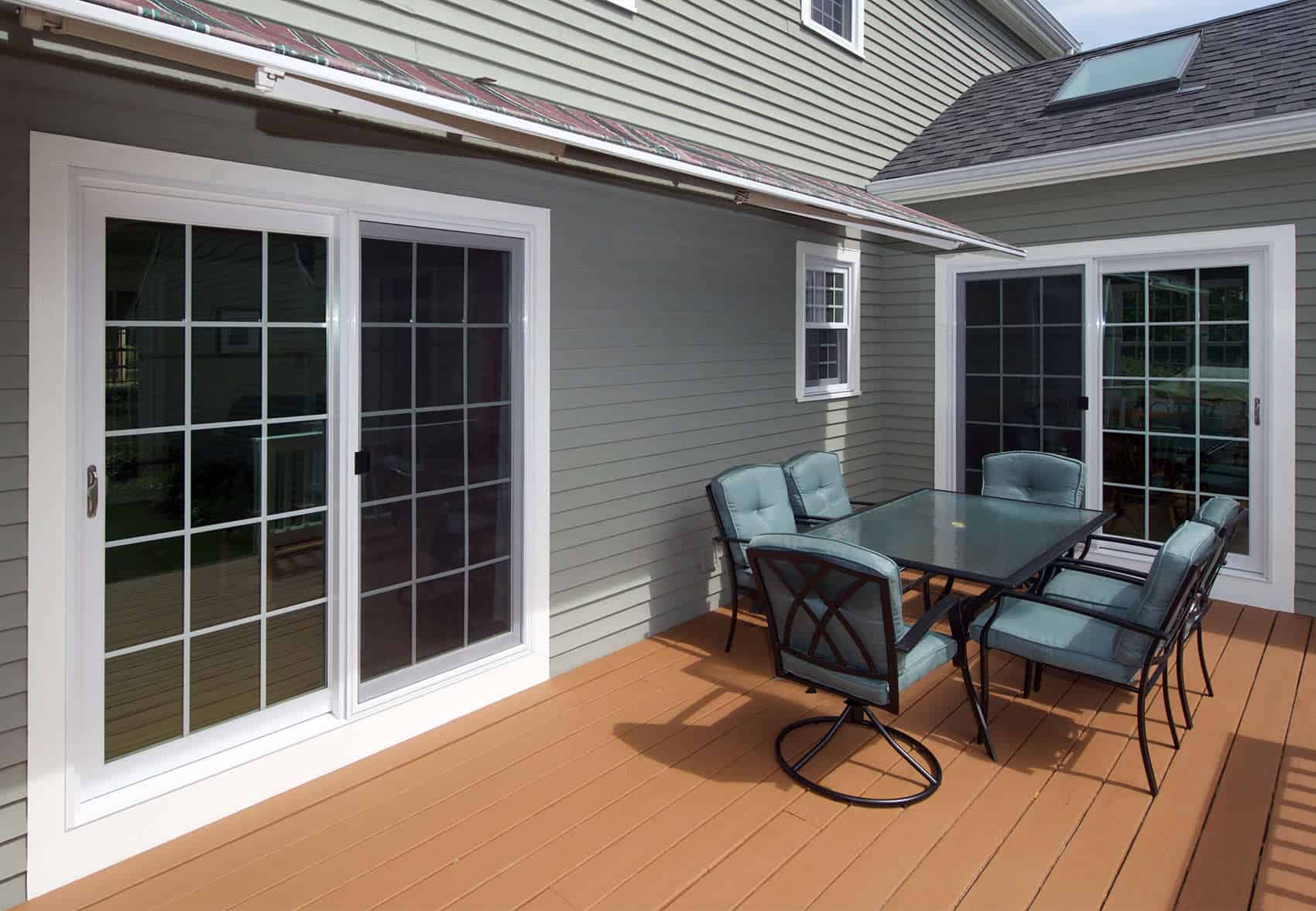 4. Attractive and Functional Hardware
At Harvey, we generally opt for the flush mount deadbolt for sliding patio doors because they are beautiful but still ensure the security of your home. Flush mount deadbolt is standard on operating panels. But again, all sliding doors are custom made, so you choose from a variety of attractive hardware options. For additional privacy, add Blinds Between Glass.
5. Heavy-Duty Aluminum Screen with Advanced Roller System
Another common issue with older patio doors is screens that stick to the frame or otherwise challenging to slide open. A rusty, warped, or misaligned screen can be a considerable annoyance. Often an older screen will be pushed in and ignored. Harvey offers a rolling system that will allow you to glide your screen door along the frame effortlessly. And with its fiberglass mesh, you'll also have a stronger, more durable screen.
6. Easy Track for Screen Replacement
The screen track is an essential aspect of any quality sliding patio door. Generally, the screen is the most fragile part of any sliding patio door. So it is probably the component you'll be replacing most frequently. If you have an older screen, you've likely experienced damage from weather, animals, or small children. Our screen doors are tough, but life, and thus, accidents, will happen again. So we've made our screens very easy to replace.
7. Harvey Patio Door Transoms (picture windows on the side or top)
Transoms are the smaller window segments found around external facing doors. Many homeowners and building managers love transoms with all of their doors because they allow more natural light to enter the room. Because they generally do not open, transoms run a lower risk for drafts and leakages. Also, transoms make lovely additions to the style of any patio door. Harvey offers mulled transoms (attached as one piece) on patio doors. Mulled transoms make your installers life simpler when putting them in because they do not need to frame an additional opening. We make it easy to add style to your patio doors.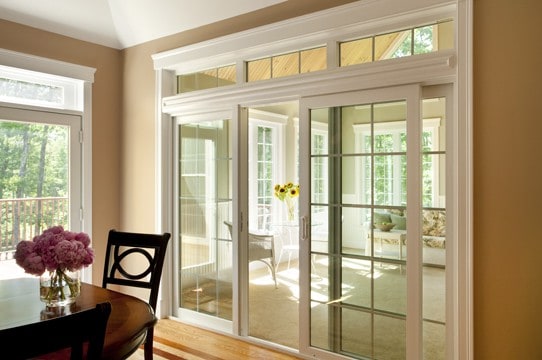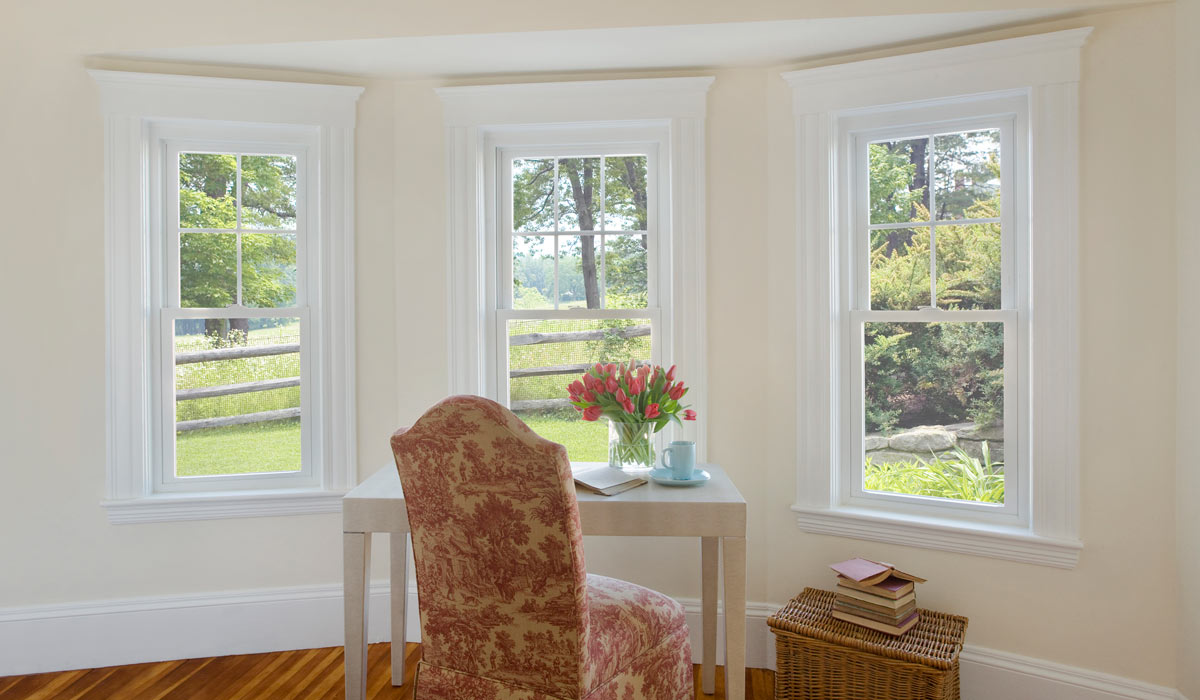 Are you still thinking?
Find your perfect match.