4 Reasons to Replace
Your Windows During Winter
4 Reasons to Replace Your Windows During Winter
If you're considering a window replacement project, this means your current windows aren't up to the task. But during what season can you replace windows? If you've heard it's not smart to replace windows during the winter; you are relying on old information. Modern installation techniques allow for quicker replacements in any weather. Don't wait until the busy spring. Here are some valid reasons to consider a winter window replacement.
1. Installers slow season = big savings
Getting multiple quotes within your schedule will be easier during the "off-season." Fewer people having work done during the colder months means, the more competitive installers will be for your business. Contractors may also offer discounts or special upgrades they get from suppliers during the slower season. Your wait time for project completion will also be shorter, which means saving time on being inconvenienced as well.
Pro Tip: Have a smaller project in mind? Do not wait until the busy season. Your options may be limited on contractors or at the very least you may have to work around their schedule.
2. Modern techniques allow for cold installations
Always use a professional to install windows, but especially if you're going to replace windows during the winter. They know which sealants are appropriate for which situations. For example, during colder weather, a silicone-based caulk will adhere better in these conditions. It's also better for waterproofing and weatherization in these conditions. They will also use sealants that have a high joint movement capability to account for expansion and contraction.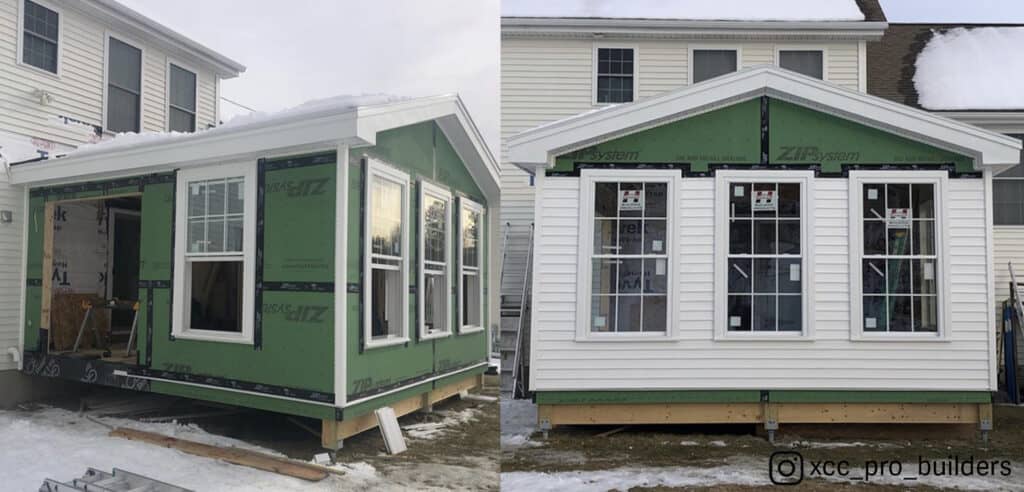 3. No, your house will not be a freezer during the project
Ask your window installer about preventative measures to ensure your home does not become a freezer during your project. Yes, it will be colder, and you will use more heat, but it's not as bad as you think, and the project won't take as long as you think.
Removing and installing one window at a time will keep outdoor exposure to a minimum. Ask about using plastic floor-to-ceiling "walls" to limit cold airflow into the room for larger openings. Keeping the door to that room closed when possible will greatly help as well.
Pro Tip: If you are worried about the cold, plan on having a flexible schedule and request your contractor only work on the warmer, sunnier days during the winter.
4. Immediate energy savings
During a winter window project, your home will dip in temperature; there is no way around that. But, it's also not a reason to wait until spring, especially if your energy bills are already high. Energy-efficient windowswill make every room more comfortable and will save you money on heating costs going forward. Better energy-efficiency means less wear and tear on your heating system for the long run.
Windows account for the vast majority of air leakage in homes. If your windows are doing a poor job keeping you comfortable – any season is the right season to replace. However, you can and will save money if you replace during the winter months. Be brave.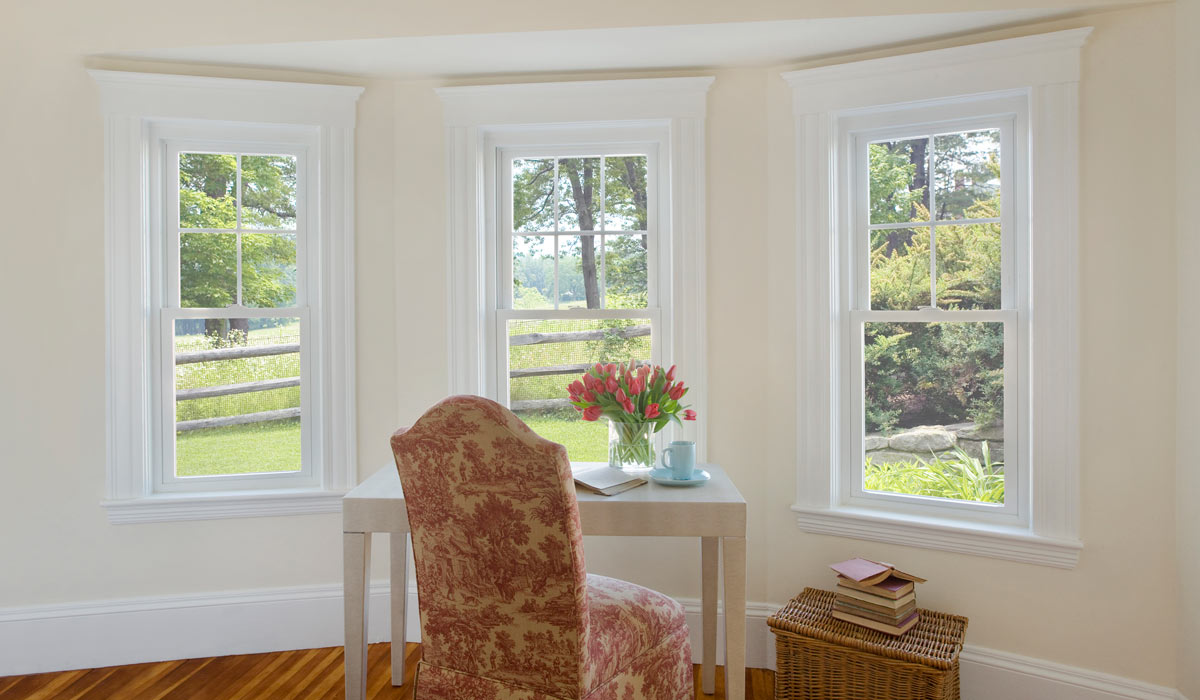 Are you still thinking?
Find your perfect match.