4 Reasons to Choose Therma-Tru Fiberglass Entry Doors
First impressions are everything. In fact, it is a primary reason why a home's curb appeal is so important in a seller's ability to attract a buyer. When considering your home's first impression with guests or homebuyers, your front door is an ideal place to start. As the centerpiece of the house's exterior, a quality and beautiful front door can make or break your home's appeal.
Harvey is a proud partner of Therma-Tru, a leading entry door brand most preferred by building professionals. Our Therma-Tru fiberglass entry doors are custom-fabricated to be beautiful, durable and best of all, energy efficient. Learn more about the benefits of Therma-Tru fiberglass entry doors below.
5X More Energy Efficient Than Wood Doors
Fiberglass entry doors are five times more energy efficient when compared to solid wood entry doors, according to The U.S. Department of Energy. This is due to solid polyurethane foam cores that give greater insulating value than wood. While some brands of fiberglass doors utilize styrofoam, Therma-Tru fiberglass doors save more energy due to using 100% polyurethane insulation. Manufactured to offer an R-Value of 7.7 with a thick layer of insulating foam in the center, Therma-Tru fiberglass doors are perfect for any home, especially those that must withstand extreme weather conditions.
Most Therma-Tru fiberglass doors are ENERGY STAR® rated, meaning you can rest easy knowing that they have been rigorously tested and are proven to meet or exceed the standards of the leading industry verification program, which is run by the U.S. Environmental Protection Agency and U.S. Department of Energy.
Low Maintenance and Durability That Lasts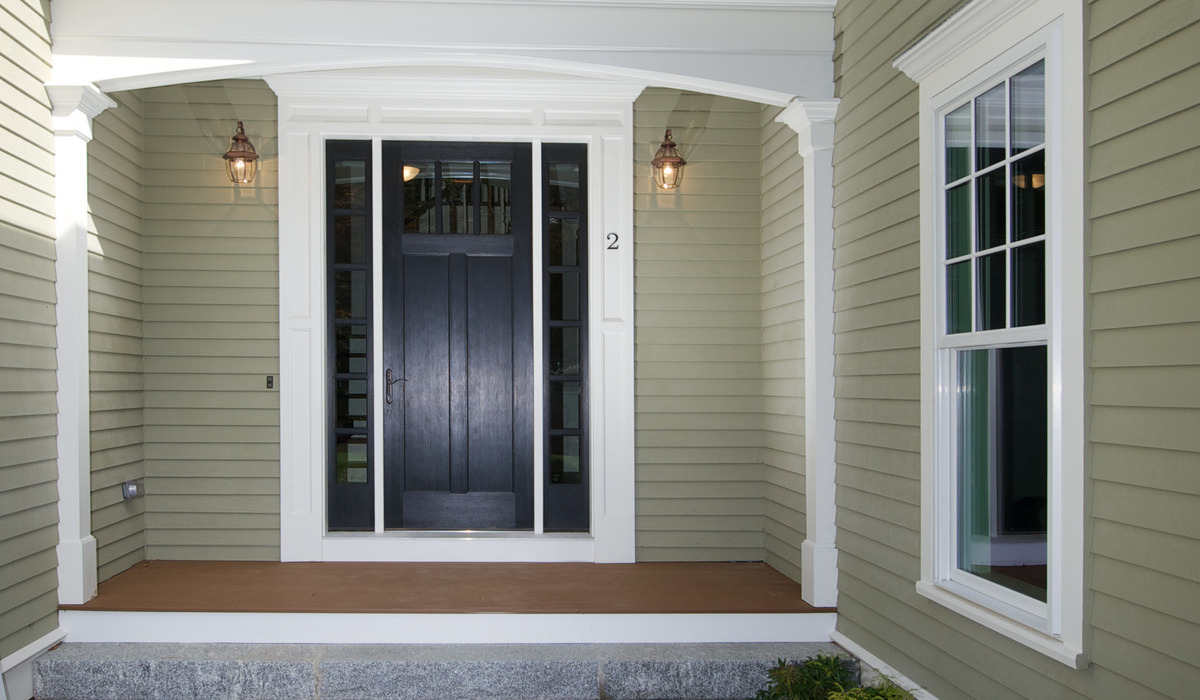 Fiberglass is a composite material that is resistant to fading, cracking and chipping. Compared to both steel and wood, a fiberglass exterior door will require the least amount of maintenance because it doesn't have to be restained or repainted regularly.
In general, a fiberglass door will outlast both a wood and a steel door because of its composite construction. Truly offering the best of both worlds, exterior doors made of fiberglass can have the look and warmth of wood and yet retain many durable qualities of steel. According to the National Association of Home Builders, fiberglass is resistant to dents and rust that is problematic with steel doors. It also won't crack, split, splinter or warp like it's wooden counterparts. Unlike wood, fiberglass also won't swell and shrink when subjected to moisture and temperature changes, making it an ideal barrier between your home and the outside world.
Custom-Made for All Styles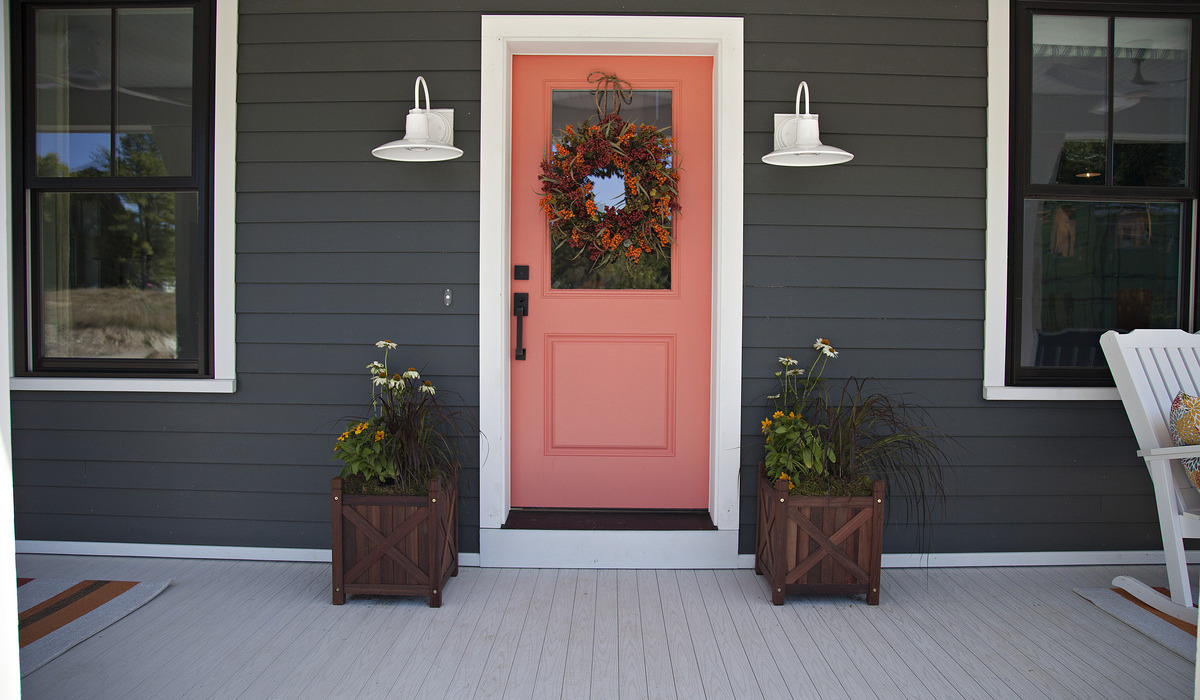 With a vast range of options encompassing casual, traditional and modern designs, a custom-ordered fiberglass door can easily fit any entryway with a shape and finish that will complement any architectural style.
Homeowners and architects can choose from traditional or not-so-traditional finishes in a range of colors. Utilize a pop of color that will draw attention and boost your curb appeal or opt for a subdued and modern aesthetic with white, black or other neutrals. You can also achieve the look and feel of natural wood with premium wood grain textures that effortlessly mimic the real thing. Other choices to consider include panel styles, decorative glass and stylish hardware. The choice is up to you.
Goldilocks Pricing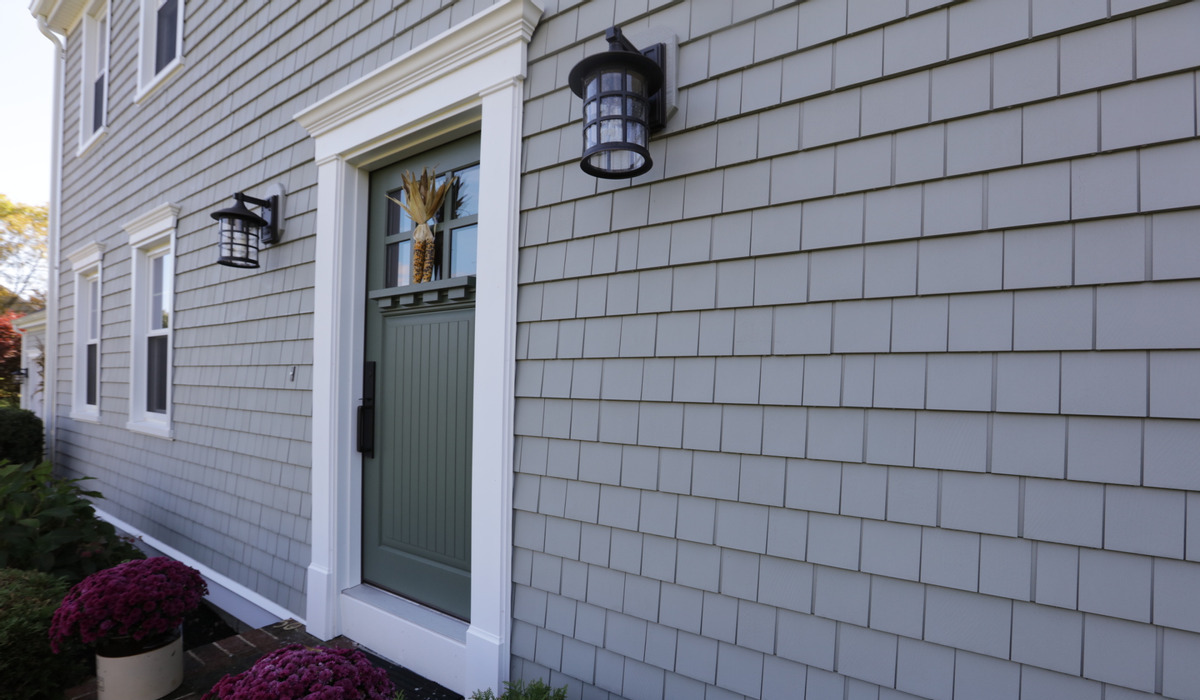 In general, fiberglass doors tend to cost a bit less than wood doors and a bit more than steel doors, putting them right in the middle of the three options. However, due to their low maintenance and energy efficiency qualities, fiberglass doors have additional cost benefits that can't be ignored. Unless you decide to purchase a cheaply made fiberglass door unlike that of Therma-Tru, you will likely recoup the upfront cost of a fiberglass door throughout its lifespan.
Often the first impression of your home, the front door is not to be underestimated for its ability to attract potential buyers and impress your neighbors and guests. When working with a residential seller, 99% of National Association of Realtors (NAR) members believe curb appeal is important in attracting a buyer, according to a report by the NAR and The National Association of Landscape Professionals. Choosing a fiberglass door like that of Therma-Tru not only provides the custom curb appeal you desire, but offers unmatched thermal efficiency, low maintenance and durability— all at a reasonable price.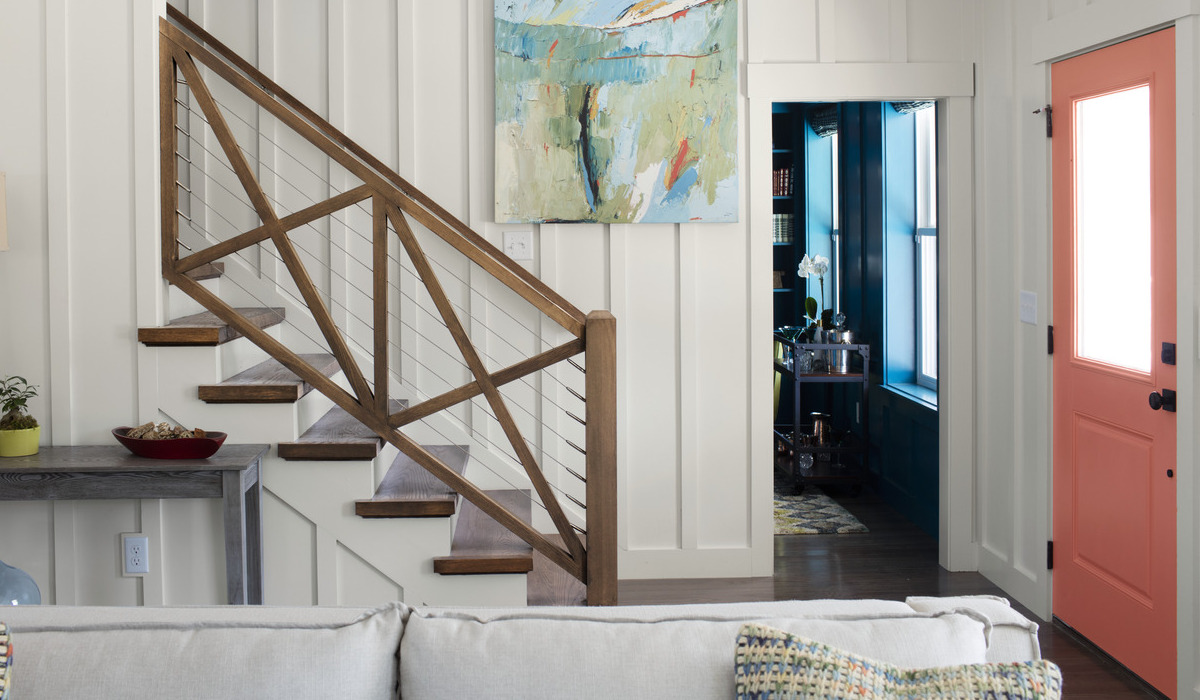 Are you still thinking?
Find your perfect match.