How to Save Time with Interior Trim Kits
and Other Harvey Solutions
Traditional trimming for window interiors can be messy and time-consuming. Thankfully, for contractors seeking a more effective alternative, Harvey has developed the ideal solution to cut out extraneous steps and make installing window trims simple and efficient, saving valuable time on any new construction project. Interior Trim Kits offer exactly what the installer needs for an effortless process that takes seconds instead of 45 minutes.
What are Interior Trim Kits?
Harvey Interior Trim Kits are an innovative solution for installing prefabricated interior window trims to any Harvey vinyl new construction window. All Harvey windows include a standard, built-in feature known as a receiver pocket that allows the trim kit to fit neatly and securely. To further simplify the installation process, interior trim kits have mitered corners and come with extension jambs already glued and backstitched, ready for application. Extension jambs are available for nearly any wall thickness for drywall or plaster and trim kits are available for most factory-mulled combinations, excluding shapes. The apron, which is a decorative trim that sits below the window's stool and is similar to a wall's molding, is cut perfectly to length with mitered returns and ships separately to be installed on-site.
Available in nine classic profiles, Harvey Interior Trim Kits are engineered with design elements that complement any home's aesthetic. In addition, you have the added choices of either finger-jointed pre-primed pine or clear pine.
For more information, see the Harvey Interior Trim Kit Spec Sheet.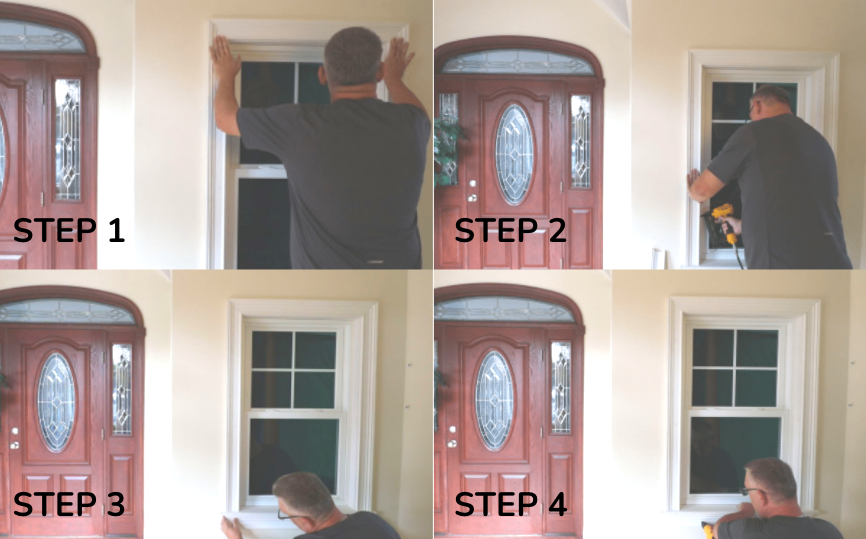 4 Easy Steps
Harvey Interior Trim Kits cut installation time down to seconds. Expertly crafted and fully assembled, they provide quality craftsmanship and a precision fit that make them ready to apply to all Harvey vinyl new construction windows. The best thing about interior trim kits is that they can be installed in four quick, easy steps!

Step 1: After the window installation, start by placing the trim kit inside the frame.

Step 2: Tack it off with a nailer.

Step 3: Align the apron to the outside of the frame.

Step 4: Finally, tack the apron up with a nailer.

You're all done in a matter of seconds! With zero mess and no fuss, Harvey Interior Trim Kits get the job done quickly and efficiently.
More Installation Time-Savers From Harvey
Harvey's fusion-welded, factory-applied casing options are similar to interior trim kits, in that they significantly speed up the time it takes to finish window exteriors. Giving homeowners peace of mind with durability and a precise fit, they help alleviate worries about costly maintenance. Harvey casings are extruded from the same materials as our windows and are designed to be moisture-proof, insect-proof and provide a lifetime of beauty and value.

In addition to interior trim kits and exterior casings, there are a host of other time-saving Harvey solutions available to professionals that reduce the effort spent on often tedious tasks. PTAC window units, for example, simplify window and HVAC installations via a fully welded vinyl frame that is custom-built around a PTAC louver and then factory mulled to the desired window. Harvey also offers a Vinyl Accufit Enclosure System that provides a non-load bearing wall system utilizing Harvey replacement windows to create a unique indoor/outdoor living space.

Receptor systems are thermally broken products used in place of interior/exterior stops, resulting in a cleaner look than traditional installations. Used along with a structural mullion, receptor systems effectively convert oversized openings to an individual opening and facilitate easy installation without the need for lifts on multi-story structures. For retrofitting masonry openings or historic structures in order to install energy-efficient windows, Harvey has an aluminum panning system designed for vinyl window replacement applications over existing wood or steel frames, allowing for a clean, tight window installation while leaving the existing structure intact.

In addition to the innovations listed above, Harvey offers numerous unique and inventive solutions that solve some of the most challenging roadblocks a professional window installer may face. Built to reduce daily installation time and save money on materials with product combos that just make sense, these systems and products are available for all types of projects including remodeling and restoration, single and multi-family construction and light commercial tasks.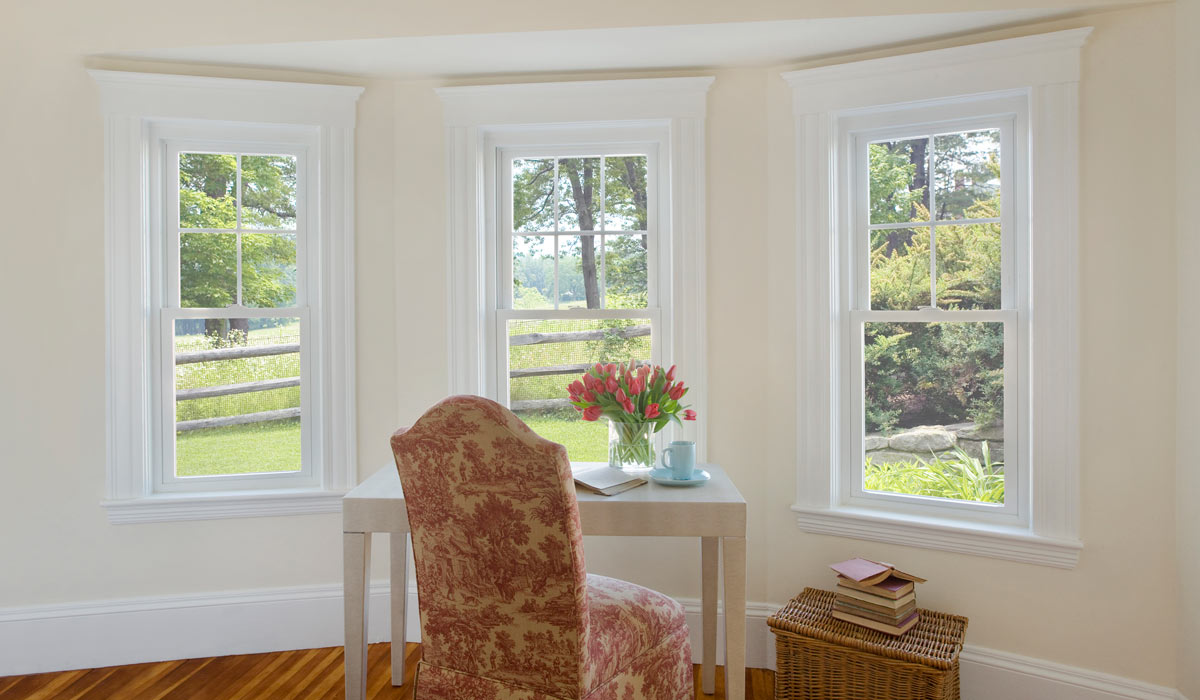 Are you still thinking?
Find your perfect match.