Shark Tank's FlexScreen are as Good as They Look on TV
FlexScreen Window Screens are as Good as They Look on ABC's Hit Show "Shark Tank"
An often overlooked aspect of window buying that can make a drastic difference is choosing your window screen. With built-in features that protect against insects and impact visibility, this crucial choice is worth considering carefully. You may have seen FlexScreen window screens on ABC's hit show "Shark Tank," where they were introduced as an innovative approach unlike any other. As the fastest growing window screen company, FlexScreen boasts advanced durability, effortless installation and a virtually unimpeded view, all of which are reasons Harvey began offering them. Read on for more information about the benefits of these flexible mesh window screens.
Damage Resistant
Protected against dents and breaks no matter what's thrown at it, FlexScreen is damage resistant thanks to an advanced industrial-grade design. The frame of FlexScreen is specially-engineered with a carbon-enriched spring steel, the very same material used in garage door springs as well as leaf springs, a crucial part of the suspension system in your car.
Sprayed with an exterior high-performance duralloy PVC coating, a top-grade powder coat commonly used on surfaces such as green park benches and dishwasher racks, the frame undergoes over 4,000 hours of salt spray testing to ensure it can withstand even the harshest of weather conditions. The powder coated steel frame is scratch resistant, so they always look factory fresh. Plus, if the unexpected happens, FlexScreen offers a limited lifetime warranty with an easy claim process.
Clear Views
Most aluminum frames are bulky and block your view significantly, but FlexScreen is unique in that the thin, flexible frame vanishes in the window's screen track, creating a perfect, sleek fit. No other window screen offers this feature, ensuring that you'll not only enjoy the view - you'll enjoy the entire view. Also, its hidden edges ensure there's no need to match a frame color to the window, simplifying your design choices.
Because windows are often selected for the sole purpose of providing a clear, unimpeded view, many homeowners don't want a bulky screen that obstructs it. To give the functionality of screen protection while further cutting out bulk and visual noise, an upgrade to the popular VIEWS mesh option offers improved and beautifully uninterrupted visibility.
Easy Installation
To make life easier for homeowners and installers alike, FlexScreen provides the industry-first benefit of being the only window screen without any attachment hardware. Say goodbye to spring plungers, tension springs, slide latches and all other frustrating attachment methods. With FlexScreen's revolutionary, flexible design, the frame snaps into place in seconds and can be removed just as easily.
As easy as 1, 2, 3, 4, the installer compresses the sides of the frame by hand, and, corner-by-corner, positions each angle into place until the screen pops completely into the frame pocket. As a bonus, these frames take up roughly only a third of the space of traditional screens, even though the exterior-grade PVC coating is durable enough to withstand the elements.
Ready to simplify your screens? Ask your contractor about adding FlexScreen to your project.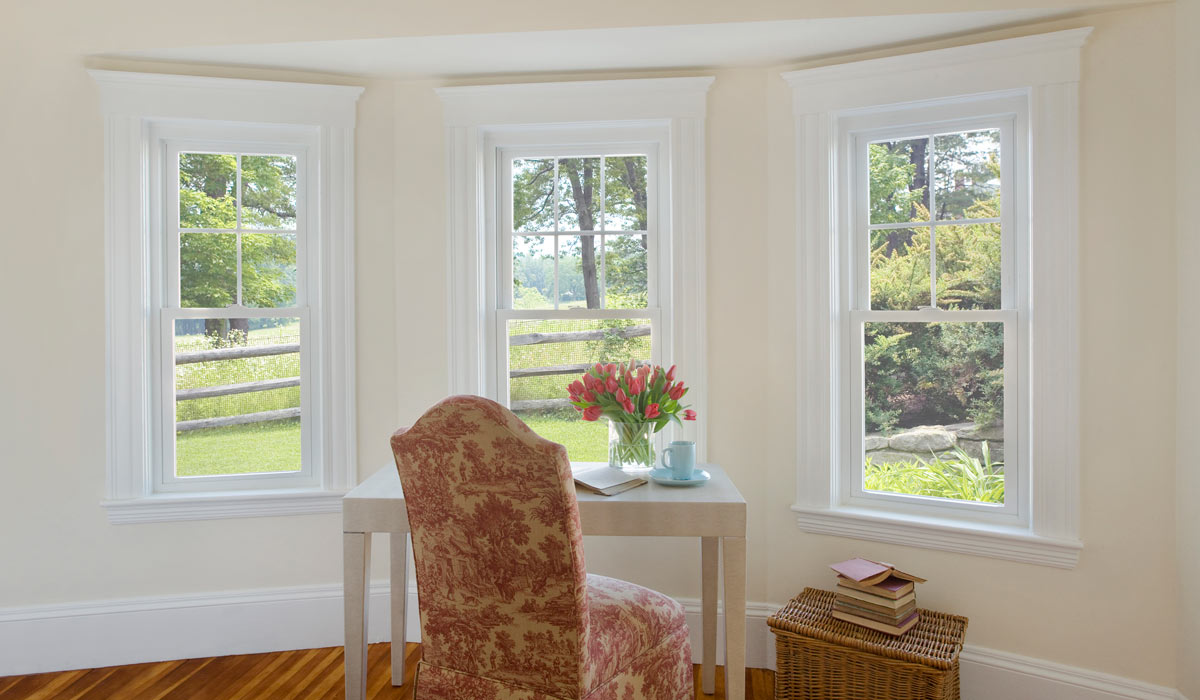 Are you still thinking?
Find your perfect match.